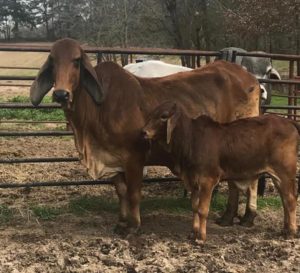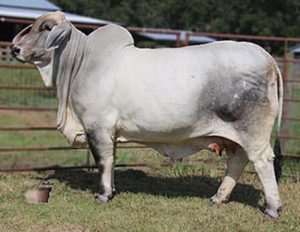 There was a standing-room-only crowd at the Southeast Mississippi Livestock Auction to watch a record-setting Southern Classic Sale Saturday, April 7.
The active bidders in the crowd as well as the internet saw 90 head of registered Brahmans average $4,782 and 332 F-1s average $1,568.
The highlights of the day were a Circle T haltered heifer that brought $14,500 and a flush from L2 Ranch of Florida that sold for $10,000.00.
Other high-selling lots included TP Brahmans of Texas who sold a pair for $6,750 and T-5 Livestock sold a bull for $5,300. The high pen of F-1s consisted of a set of open heifers that brought $2,400 each for 8 and their sisters brought $2,350 for 8 as well. Jason Garcia sold a pen of bred heifers for $2,100.
We had 300 registered bidders in the crowd as well as 95 on the internet with Cattle In Motion.
The overall Brahman averages were: pairs – $4,892, bred heifers – $4,514, open heifers – $3,781, haltered prospects – $6,123, and bulls – $4,090.
"We would like to take the opportunity to say a huge thank you to the sellers for bringing high quality animals to this prestigious event, the buyers for realizing the opportunities and the spectators for their support," Philip Gilstrap said. "We look forward to serving you in the near future. This sale was one for the record books and we are confident that next year's event will be even better!"
The next Southern Classic will be held April 6, 2019 at the Southeast Mississippi Livestock Auction Hattiesburg, Mississippi.