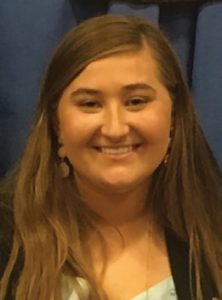 Hey Guys!
I'm Shae' Doucet, your 2017-2018 AJBA President and The Brahman Foundation Intern from Southeast Texas. I have been involved with Brahman Cattle my entire life and wouldn't trade it for the world. Now being a year out of high school I can look back on my Junior Show career and truly say this organization has set a strong foundation while opening a world of opportunities and guiding me into my future! I am currently a Pre-Veterinary major at McNeese State University in Southwest Louisiana.
My dream is to practice as a large animal veterinarian specializing in ruminate animals, while growing my purebred Brahman and F-1 cattle herd to a respectable quality and continuing that growth to be a fully functioning business.
The experiences the AJBA organization has given to me are irreplacable, but I am going to give my all and show my gratitude to this wonderful organization this year. My team has many goals for the upcoming year including improving the relationship between the AJBA and ABBA, as well as shedding light on our supporters! The AJBA and I would not be where it is today without the support of those that believe in us and our futures; your impact is unmeasurable! We also hope to create a more enjoyable and camaraderie-like atmosphere, while encouraging a heavier participation at the All American. We are going to create a transparent and honest light of our intentions. We have also made AJBA information more available to the public. You can now visit brahman.org and under the AJBA tab, view the minutes of any AJBA Board Meeting.
To all AJBA members, do not hesitate to contact myself or any of the directors throughout the year. We all have a strong passion for this organization and for helping you reach your full potential!
To all past AJBA members and current ABBA members, reach out to juniors in your area as a mentor and guide, you never know the impact you can make on a junior by encouraging them!
LOVE YOU GUYS!
---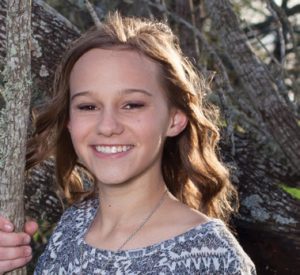 Howdy Ya'll!
My name is Kayla Mason, I am 17 years old and will be a senior at Gonzales High School. I am the daughter of David and Leanne Mason. I have an older sister, Morgan, and a younger brother, Matthew. I am from Gonzales, Texas which is known most famous for the phrase "Come and Take It". I am involved in the FFA, 4H, AJBA, TJBA, Future Scientists and the National Honor Society. As well as being an AJBA director, I am also starting my fourth year as a director for the Texas Junior Brahman Association. I enjoyed every aspect of being on the board of directors – planning activities, organizing events and working the ring at shows.
My family has owned and operated a small commercial cattle operation for 20 years, which consists of Hereford cows and Brahman bulls, and now, we have a small herd of registered Brahman cattle. Along with maintaining this small operation, we raise chickens for Tyson Foods, Inc. We have 12 houses in production. I started showing Brahman cattle when I was 11 years old and I've been hooked ever since.
I have just returned home from attending the Leadership Camp sponsored by the AJBA and The Brahman Foundation that was held at Mississippi State University. This was a busy two days but loaded with valuable information, awesome ranch tours and I have made lifelong memories. I'm very humbled and thankful for the opportunity to be a part of such a wonderful association. I encourage all juniors to become members of the AJBA as there are countless opportunities available. I look forward to seeing y'all down the road!
Thanks and God Bless!