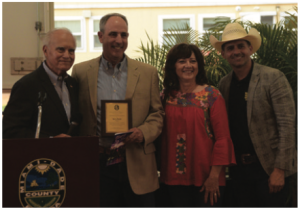 The Magic City Brahman Sale was held on Friday evening April 8 in conjunction with the 2022 Miami International Agriculture, Horse, and Cattle Show at Tropical Park in Miami, Florida. This elite sale that offered breeders an opportunity to market and purchase superior genetics was well received by those in attendance and online.
The sale consisted of 29 lots of Brahman genetics from breeders in Alabama, Florida, Louisiana, Mississippi, Tennessee, and Texas. The sale pavilion drew a good crowd of interested buyers and global industry leaders. Over 80 registered buyers were in attendance and online via Cattle in Motion.
The following were the sale averages:
Overall Average: $5,168.97; 4 Haltered Heifers: 5,062.50; 7 Pregnant Recipients: $7,621.43; 1 Aspiration: 4,000.00; 1 Recipient with a heifer calf: $28,000.00; 3 Semen Pkgs: $430.00/straw; 13 Embryo Pkgs: $1,048.68/embryo.
These elite offerings were sold to 13 different breeders from Alabama, Florida, Louisiana, Texas, and South Carolina. SG Cattle Services of Thailand purchased the high selling lot at $28,000 for a January heifer calf along with her recipient that was consigned by South Florida Brahmans. Little Pecan Cattle of Bell City, Louisiana was the Volume Buyer with 3 lots purchased.