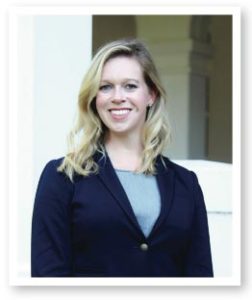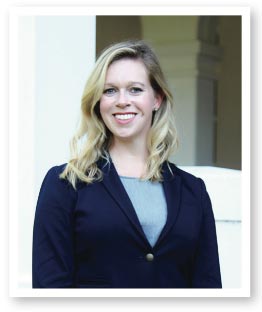 As ABBA enters its 95th year, I welcome another year of positive change and growth for the Association. At the Annual Membership Meeting in Houston, new board members will be seated and new Executive Committee, Secretary/Treasurer, Vice President and President will be appointed; these leaders will guide and shape the ABBA goals and directives in 2019. I encourage you to work with your Area Directors to ensure your concerns and wishes for the Association and Brahman breed are being addressed.
Personally, I am proud to have represented your incredible breed for the past four months and am excited to see what ABBA can accomplish on behalf of its great members and phenomenal cattle in the coming year. From cattle program conversations at the NCBA Convention in New Orleans to international performance discussions on how to grow the influence of Brahman cattle and ABBA around the world to celebrating victories in the show ring, I have had opportunities to be involved in some really enthusiastic moments on behalf of your Association. As I hope you are all learning, I am only a phone call or email away so please don't hesitate to reach out to me with your thoughts and ideas. Get ready for a fantastic year, ABBA; this is going to be one to remember!
Como la ABBA entra a su 95o año, doy la bienvenida a otro año de cambio positivo y crecimiento para la Asociación. En la reunión anual de miembros en Houston, serán designados nuevos miembros directivos y se nombrará un nuevo Comité Ejecutivo, un Secretario / Tesorero, un Vicepresidente y un Presidente; Estos líderes guiarán y darán forma a los objetivos y directivas de ABBA en 2019. Lo aliento a que trabaje con sus Directores de Área para asegurar que se aborden sus inquietudes y deseos para la Asociación y la raza Brahman.
Personalmente, estoy orgullosa de haber representado a su increíble raza durante los últimos cuatro meses y estoy emocionado de ver lo que ABBA puede lograr en nombre de sus grandes miembros y ganado fenomenal el próximo año. Desde las conversaciones sobre el programa de ganado en la Convención de la NCBA en Nueva Orleans hasta las discusiones sobre el desempeño internacional sobre cómo aumentar la influencia del ganado Brahman y ABBA en todo el mundo para celebrar victorias en la pista de exhibición, he tenido la oportunidad de participar en algunos momentos realmente entusiastas en nombre de su asociación. Como espero que todos ya sepan, estoy a solo una llamada o un correo electrónico, así que no duden en comunicarse conmigo con sus pensamientos e ideas. Prepárense para un año fantástico, ABBA; ¡Esto va a ser uno para recordar!
Ashley Hughes
ABBA Executive Vice President
---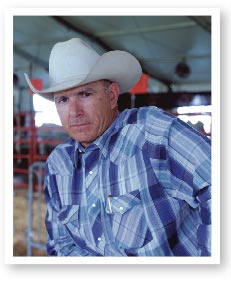 It is certainly an honor to lead an organization that represents the best breed of cattle in the world, and I would like to thank everyone for allowing me to be your president for the past two years. Our association has without a doubt seen our fair share of challenges; however, I'm very proud of the many accomplishments that we have made along the way. I'm pleased to announce that the new LGS registry and performance program is running smoothly and I commend our staff for their patience and hard work ensuring its success. The hiring of our new Executive Vice President, Ms. Ashley Hughes, is something that I'm very proud of as well.
I hope you get the opportunity to meet her soon if you haven't already. We have seen a steady increase in registrations over the last several years and in 2018 the ABBA registered 30% more cattle than in the previous year. This is the largest increase in many years, so many thanks to all of you for registering your cattle. We have witnessed strong sales and great demand for heifers, cows and bulls and we are starting to see more acceptance of our commercial Brahman steers. As we all know, this demand can be cyclical, so I encourage everyone to continue working on making this great breed of cattle even better. Participating in our annual ABBA bull test or the EAR program is a great way to learn more about the performance of your cattle and if you haven't already, I would encourage you to look into these programs.
I have met so many wonderful folks throughout this journey, and I look forward to the opportunity to meet many more. I'm excited about the future of ABBA and the Brahman breed. It's been a pleasure serving as your president.
Sin duda, es un honor liderar una organización que representa la mejor raza de ganado del mundo, y me gustaría agradecer a todos por permitirme ser su presidente durante los últimos dos años. Nuestra asociación ha visto sin duda una gran cantidad de desafíos, sin embargo, estoy muy orgulloso de los muchos logros que hemos logrado en el camino. Me complace anunciar que el nuevo programa de registro y rendimiento de LGS funciona sin problemas y felicito a nuestro personal por su paciencia y arduo trabajo para asegurar su éxito. La contratación de nuestra nueva Vicepresidenta ejecutiva, la Sra. Ashley Hughes, es algo de lo que también estoy muy orgulloso. Espero que tengan la oportunidad de conocerla pronto si aún no lo han hecho. Hemos visto un aumento constante en las inscripciones en los últimos años y en 2018 el ABBA registró un 30 por ciento más de ganado que el año anterior. Este es el mayor incremento en muchos años, muchas gracias a todos por registrar su ganado. Hemos sido testigos de fuertes ventas y una gran demanda de novillas, vacas y toros, y estamos empezando a ver una mayor aceptación de nuestros novillos comerciales Brahman. Como todos sabemos, esta demanda puede ser cíclica, así que aliento a todos a continuar trabajando para mejorar aún más esta gran raza de ganado. Participar en nuestra prueba anual de toros ABBA o en el programa EAR es una excelente manera de aprender más sobre el rendimiento de su ganado y, si aún no lo ha hecho, lo alentaría a que les eche un ojo a estos programas.
He conocido a muchas personas maravillosas a lo largo de este viaje, y espero con interés la oportunidad de conocer a muchos más. Estoy entusiasmado con el futuro de ABBA y la raza Brahman. Ha sido un placer servirles como su presidente.
George Kempfer
ABBA President
---