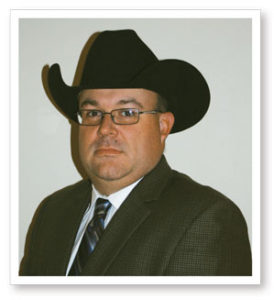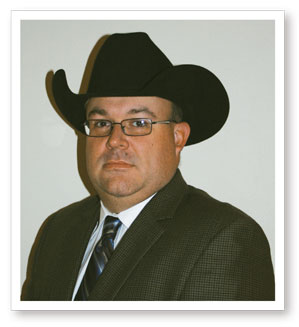 Howdy, as we enter another month under the conditions of COVID-19, the ABBA is in full swing with numerous activities.
We have had the opportunity to have several sales in May with restrictions and social distancing requirements. However, cattlemen and women are ready to be back out, and it showed at the sales that we have had. We look forward to more sales, and hopefully, livestock shows will soon be back as well.
Morgan and I have been working together with the new "Ear Talks." Ear Talks is an educational program that will have different components, from educational videos with industry leaders to Facebook Live and short announcements about upcoming events. Ear Talks will be a vehicle for the ABBA office to stay engaged with our members (active and youth members) and also other Brahman enthusiasts around the world. When we have the programs scheduled we will post the topics and questions on our ABBA website and social media platforms. If you have topics that you would like to see on Ear Talks, please feel free to email either Morgan or myself with your suggestions.
I had the opportunity to travel down to Texana Feeders in Floresville during May to check on our EAR program steers and the bulls that are in the Bull Development Program. I am excited about the quality and disposition of the cattle in the two programs and the data that we will be able to collect on these cattle. I will be reporting in the coming months on the progress of the cattle.
One thing that is taking shape is our new Brahman.org website. I want to thank those involved in the behind the scenes work who are meeting weekly to design the new site. We look forward to unveiling the new site within the next 60 days or so. Please be watching for announcements.
As I close this column, "From the desk of the EVP," I encourage each of us to have patience in these times of change and remember this too shall pass.
"All progress takes place outside the comfort zone." – Michael John Bobak
See you down the road!
Joe Mask
---
ABBA DIRECTOR OF COMMUNICATIONS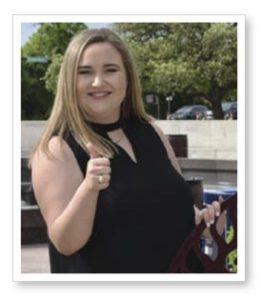 As I look back on my first month with the American Brahman Breeders Association, one thing that always comes to my mind is how blessed I am. I want to say thank you to the members, breeders, friends, and the ABBA staff that have truly welcomed me with open arms into the Brahman family. I am looking forward to what is to come and meeting many more members and friends as time goes on.
I hit the ground running, and I am excited to say that there are some great things in the works for the ABBA. I have enjoyed working with the ABBA Youth Committee and AJBA Junior Directors in planning for the 2020 All American. Although it may look a little different this year, rest assured we are working hard to make sure that it is a memorable event that is both fun, engaging, and safe for all members and their families. AJBA members, use this extra time at home to sharpen your showmanship skills and study for the herdsman quiz. We are looking forward to a great and exciting All American in Texarkana. I have also been working with the Communications Committee on a rebranding project and will be rolling out a new website in the near future.
Growing up in the beef cattle industry, I have always had a passion for helping to tell the story of production agriculture. In today's unprecedented times, there is one thing that has never stopped, agriculture. You see, agriculturists are resilient, and when faced with a challenge, they take it head-on as oppose to turning away and accepting defeat.
I realize that there is a lot of uncertainty about the future and returning to our new "normal." However, I encourage each of you to remember that this too shall pass, and we will come out of this stronger and more unified than ever. If I can ever be of assistance, please don't hesitate to reach out to me at mthomas@brahman.org. Stay safe, my Brahman Family, and we'll see you soon!
Morgan Thomas