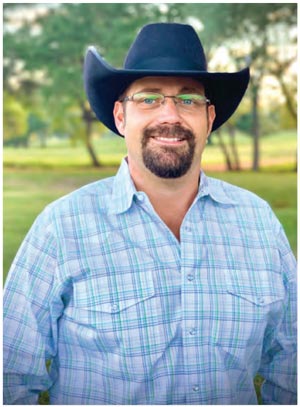 Jacob Tipp grew up on a registered Gray Brahman and F1 cow/calf operation with his family just outside of Sealy, Texas. Jacob received his bachelor's degree in Animal Science from Sam Houston State University. In 2004 he was part of the Blinn livestock judging team and from 2006-2007 he was on the Sam Houston livestock judging team.
Jacob now lives in Shiner, Texas with his family where he has a small herd of registered Brahman and Brahman influenced cattle.
Currently Jacob is the Ranch and Reproductive Manager for HeartBrand Beef, which is a branded beef program that raise Akaushi cattle. Along with daily ranch activities, Jacob's main focus for HeartBrand's Akaushi cattle is the cow/calf side of the business and cattle selection.
Some of the major shows that Jacob has judged are the Bluebonnet Kick Off Classic, San Antonio Livestock Open Brahman Show, as well as both the Open Brahman Show and Open Braford Show at the Fort Worth Stock Livestock Show.
"I am humbled to be given opportunity to judge the 2021 International Brahman Show and assist in bringing together cattle producers who all share the same passion – Brahman Cattle," expressed Jacob. "I'm excited to see what the Brahman breed has to offer the cattle and beef industry for the future."
Jacob has always had a strong passion for cattle and the beef industry.