The Brahman breed got a lot of free press the other day in an article in Beef Magazine that was entitled "Feed Efficiency of Brahman Steers: From Feed to Steak". (See QR Code below)
The article reviewed the results of three years of feed efficiency and carcass research at the Texas A&M Research Center in Overton using Brahman steers by Dr. Monte Roquette. The objective of the study was to measure three types of feed effi ciency measurements: Residual Feed Intake (RFI), Residual Average Daily Gain (RADG), and Gain:Feed (G:F), or the amount of weight gain per unit of feed (just the opposite of Feed: Gain, how feed efficiency in the feedyard is recorded).
The "Residual" in RFI is a measurement of how much less feed is needed for the same amount of gain, lower is better. In contrast, animals with higher RADG are more desirable, they gain more on the same or less feed, but can lead to increased mature size. RFI is not associated with increases in mature size and is a better measure for cows. G:F or F:G is also known as the "feed conversion ratio" which also leads to larger mature size as bigger cattle tend to eat more. The cattle were divided into four groups based on their performance in each of these traits. Two groups were above average and desirable, two were below average and undesirable. After the steers were evaluated, they were sent to a feedyard, fed, then harvested, and carcass data was collected.
There was no difference in feed intake for the groups during the test, averaging 19.7 lbs./d. ADG was highest (0.9 lb./d) for the steers in the highest effi ciency group, especially in the last 2 years, averaging 2.8-2.9 lbs./d. G:F was also highest for the higher efficiency groups: 0.130 – 0.146 lbs. gain/ lb. of feed.
The steers averaged 888 lbs. on feed, gained 3.2 lbs./d and were harvested at 1369 lbs. The carcasses dressed 65.5% for an average carcass weight of 861 lbs. The groups with the more desirable efficiencies weighed and gained more. There were no differences in the groups for dressing percent, rib fat (.3 in.), ribeye area (13.7 sq. in.), marbling score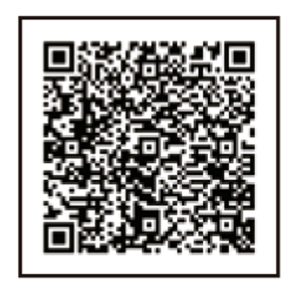 (Slight 73), quality grade (Select +), yield grade (3.1) or hump height (9.0 inches). However, the Brahman steers in the more efficient groups were significantly more tender with Warner Bratzler shear force (7.5 lbs.), however regardless of efficiency group all the Brahman steaks were considered "tender and not tough". The authors concluded that for genetic selection criteria the RADG rankings of efficiency may be the most appropriate measurement and guidelines for Brahman sires.
Joe C. Paschal
ABBA DIRECTOR OF COMMUNICATIONS ~ CAYDI BLAHA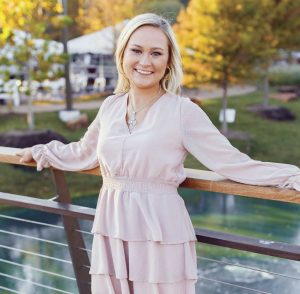 Howdy! Long time, no talk! I have been on the go and very busy since the last time I wrote. I can't even begin to believe that August is here! Before we know it, 2023 will have come and gone in a flash!
At the beginning of July, we held a fantastic All American National Junior Brahman Show! We had an outstanding week honoring our junior exhibitors and all their accomplishments. I could not go without thanking some EXTREMELY important and special people that helped make this show a success. Mr. Hatch Smith and the Youth Committee dedicated a lot of their own personal time to making sure everything ran smoothly and efficiently the entire week!
Our ABBA Staff were always there to lend a helping hand when we needed them! The AJBA Board of Directors past and present worked tirelessly inside and outside of the ring the entire week.
Lastly, I would like to thank every parent that brought their future ABBA member(s) to Texarkana. You might not realize it now, but by doing this you are instilling so many amazing values in your children's lives.
We are already planning for next year's All American and hoping to make it even better! If you have any suggestions or concerns, please reach out to me! We are going to try our best to accommodate everyone's needs.
Caydi Blaha