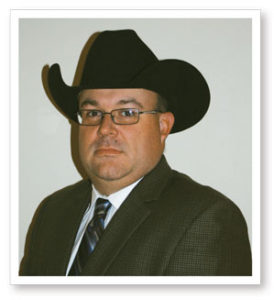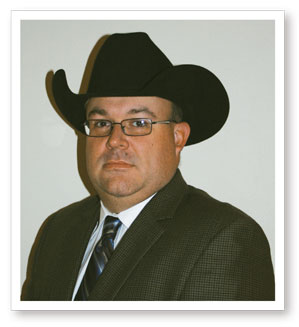 As I pen this edition of "From the Desk of the EVP," we have just returned from the 2022 International Brahman Show in Houston, and what an event it was! It was great to be back on the green shavings and to celebrate another impressive year in the ABBA. Congratulations to all of the breeders, exhibitors, and all those involved on a successful event! I would like to extend a special thank you to those international guests who made the trip to Texas to join us this year. The comradery, fellowship and networking of Brahman breeders, enthusiasts and friends was truly memorable. We look forward to seeing everyone again in 2023.
During the 2022 Annual Meeting held at Houston, the ABBA Board of Directors recessed to elect officers and the executive committee for the upcoming year. I am extremely excited to work with this group of Brahman enthusiasts over the course of the next year and look forward to the future of our association.
This past February, we successfully hosted and executed the 2022 ABBA National F1 Female Sale in Columbus, TX. Once again, I would like to express my sincere gratitude to the hard-working committee that helped organize this event. A special thank you to HC Neel, IV our Director of Association Services for his excellent coordination of this sale. Look for a complete sale report in this month's edition of the Brahman Journal. Thank you to those consignors and breeders who participated in the sale and we look forward to seeing everyone again next year.
As we move into the spring, Sale season and international travel is picking up. We look forward to traveling to Paraguay this July for the 2022 World Brahman Congress. If you are interested in attending, please let the ABBA Office know as travel planning begins. It promises to be a once in a lifetime event filled with unique adventures and great cattle and we thank our kind hosts for the invitation. If you have an upcoming sale or event that you would like highlighted on our website, please email the information to abba@brahman.org.
April also means that we are steadily getting closer to the 2022 AJBA All American National Junior Brahman Show. We would like to invite each of you to join us June 26-July 3, 2022 in Mercedes, Texas for "Brahmans on the Border." Juniors, I urge you to take this time to get a head start on practicing your speech, studying for the herdsman quiz, and sharpening up your showmanship skills. Show time will be here before you know it!
See you Down the Road!!
Joe Mask