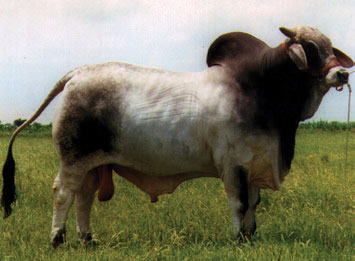 Infinity Cattle Services held their "Opening Day" Online Sale via Cattle in Motion on September 2-3. Sale Manager Chris Shivers said this was one of the best offerings that he had assembled to date and as a result it was well received with 77 registered buyers and cattle selling to Thailand, Alabama, Florida, Louisiana, Mississippi, Oklahoma, Tennessee,
and Texas.
The following breeders participated in consigning the outstanding offering: CE Cattle Company, Diamond B Cattle, Dubina Rose Ranch, Aubrey Jo Ellis, Golden Meadows Ranch, J.D. Hudgins-Forgason Cattle Company, J.D. Hudgins-Goudeau Division, JH Ranch, Kallion Cattle Company, Ki Cattle Company, Muegge Cattle, RHR Cattle Company, Slash S Farms, South Florida Brahmans, Triple H Cattle Company, Underwood Ranch, and Wedgeworth Cattle.
The following were the average breakdowns by category:
One (1) Breeding Interest in (+)JDH Karu Manso 800: $46,000;
One (1) 3-N-1 Heifer Pair: $8,000
Four (4) Bred Females: $6,325
Ten (10) Open Heifers: $5,740
One (1) Pregnant Recipient: $13,600
Eleven (11) Embryo Lots: $1,372/embryo
Three (3) Aspirations: $3,600
Two (2) Semen Lots :$800/straw
The High Selling Lot was the breeding interest in (+)JDH Karu Manso 800 a consignment by Kallion Cattle Company and sold to The Karu Syndicate. The volume buyer adding five lots to his progressive program was Chris Allen's Sandglass Ranch of Argyle, Texas.
Infinity Cattle Services will be assisting with several live and online sales this fall. To view a complete listing of these sale opportunities and the many other services that they provide visit their website at www.infinitycattle.com.