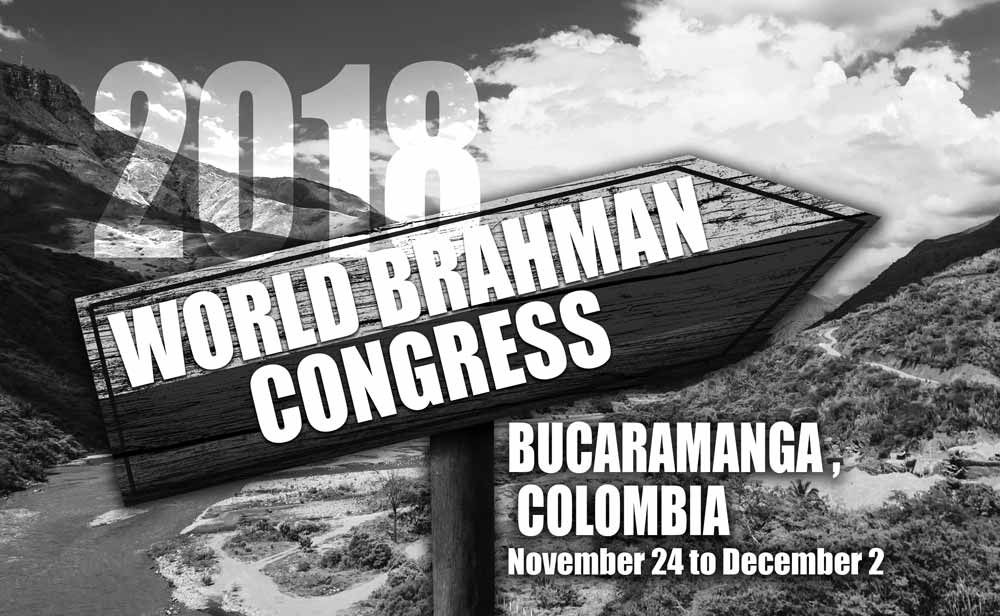 The 2018 World Brahman Congress countdown continues so the eyes of the Brahman world are on Bucaramanga, Colombia. The "beautiful city" will host the XlX World Brahman Congress from November 24 to December 2. There are many expectations for national breeders to show the more than 20,000 visitors the many impressive facets of cattle production in Colombia.
National and international visitors will have the opportunity to learn, firsthand, world trends in terms of pasture management, livestock feeding, profitability and other important aspects, thanks to the presence of 10 speakers from Mexico, the United States, Australia, New Zealand, South Africa and Colombia. Without a doubt, the farmers will have a great opportunity to learn important lesson to take home to their operations.
Within this conference, there will be three panels in which the themes will be cases of success in pasture farms, pure show farms and international livestock. The public will have the opportunity to interact with the 12 national and international panelists, who will give the best advice so that the attendees can achieve excellent results in their herd.
The 71st National Fair is expected to have more than 1,500 Cebu animals from the best Colombian farms, coming together in this important event
Bucaramanga is located in Santander, one of the leading Colombian states (or departments) for Cebu livestock.
This department, with more than 30,000 square kilometers of surface, an altitude of 1,230 meters above sea level, has lands with favorable conditions to develop excellent meat and dairy cattle breeding operations. In addition, its meadows keep a great history, considered for many years, the cradle of cattle in eastern Colombia and the birthplace of Brahman in the country. At the beginning of the 20th century, several municipalities of the department of Santander hosted animals from India and Pakistan, where untiring work began to promote the genetic improvement of the breed.
These conditions, along with a strong agricultural economy, position Bucaramanga as a favorable place for the celebration of the most important event in the Brahman world!