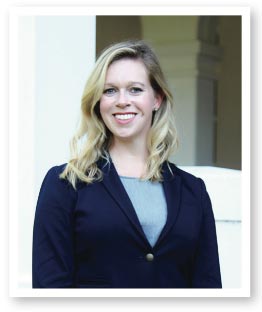 When the saying "April showers bring May flowers" originated, I have a feeling the writer didn't experience the storms Texas and much of the United States have been suffering during the month of April. I would like to thank everyone for their patience and understanding when the storms knocked out the power and phone lines in the ABBA office for an entire business day.
Business has remained steady within the office and we are thrilled to have a summer intern helping with the everyday work of ABBA for the next few months. If you call the office and get the chance speak with Emily Desormeaux, please join us in welcoming her to the ABBA family. Please know we have been actively working on solutions to overcome the 3-4 week backlog of received work while also problem solving to mitigate any future holdups in the office. Processing your paperwork accurately and expeditiously is the top priority for the ABBA office and we strive to provide the highest level of customer service to all ABBA members. As always, please contact me if there are specific concerns or issues you may have.
With approaching deadlines for the All American, make sure to have your ownership paperwork submitted by May 1st and all entries submitted by May 26th. If you have any questions, please reference the AJBA – All American tab on www.brahman.org or reach out to Shelby Schiefelbein at shelbys@brahman.org. We are looking forward to a fantastic time in Texarkana!
Cuando se originó el dicho "Las lluvias de abril traen flores de mayo", tengo la sensación de que el escritor no experimentó las tormentas que Texas y gran parte de los Estados Unidos sufrieron durante el mes de abril. Me gustaría agradecer a todos por su paciencia y comprensión cuando por las tormentas dejaron de funcionar las líneas de energía y de teléfono en la oficina de ABBA durante todo un día hábil.
El negocio se ha mantenido a flote dentro de la oficina y estamos encantados de tener un pasante de verano que ayude con el trabajo diario de la ABBA durante los próximos meses. Si llama a la oficina y tiene la oportunidad de hablar con Emily Desormeaux, acompáñenos a darle la bienvenida a la familia ABBA. Tenga en cuenta que hemos estado trabajando activamente en soluciones para superar la acumulación de trabajo recibido de 3 a 4 semanas, mientras que también resolvemos problemas para mitigar los futuros retrasos en la oficina. El procesamiento de su documentación con precisión y rapidez es la máxima prioridad para la oficina de ABBA y nos esforzamos por brindar el más alto nivel de servicio al cliente a todos los miembros de la ABBA. Como siempre, comuníquese conmigo si tiene inquietudes o problemas específicos que pueda tener.
Al acercarse los plazos para el All American, asegúrese de tener su documentación de propiedad presentada antes del 1 de mayo y todas las entradas enviadas antes del 26 de mayo. Si tiene alguna pregunta, consulte la pestaña AJBA – All American en www.brahman.org o comuníquese con Shelby Schiefelbein en shelbys@brahman.org. Esperamos pasar un momento fantástico en Texarkana!