BRAHMAN HALL OF FAME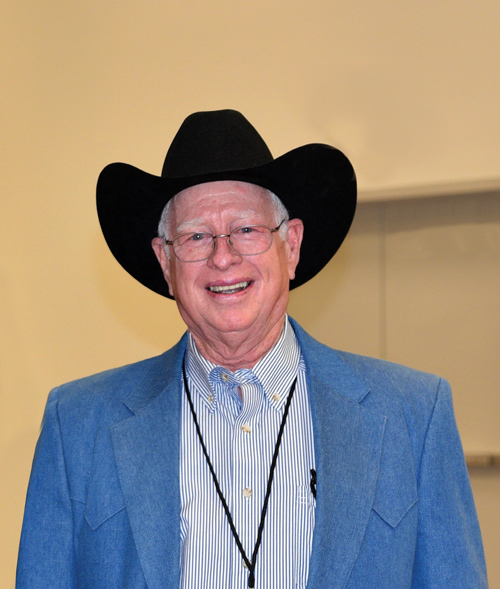 "For many people, American Brahman and the Partin family are synonymous," ABBA Executive Vice President Chris Shivers said. "Mike combines a history of service to the ABBA and influence to the breed through his outstanding cattle."
On March 8, 2017, Mike Partin of Partin and Partin Heart Bar Ranch in Montalba, Texas will be inducted into the Brahman Hall of Fame. Brahman historian and past ABBA President Marcus Shackleford will give the presentation during the ABBA's Membership Meeting at the Houston Livestock Show and Rodeo.
GROWING UP WITH BRAHMANS
Mike Partin was born into the Brahman cattle business. He is a fourth generation cattle rancher. His father Edward ''Geech'' Partin and mother Connie raised him on the family's Heart Bar Ranch in Kissimmee, Florida. He had four siblings – Ed, Judy, Kathy and Roy. The children started working cattle on horseback at the age of four.
"It was a family operation," Mike said. "We all loved Brahman cattle. I grew up in it, and it's a part of me."
Mike's grandfather was the legendary Brahman breeder Henry O. Partin, who is known for bringing Brahmans to Florida in the 1930s and raising the breed-changing bull "Emperor." The Partin herd started with Manso bloodlines from the J.D. Hudgins ranch along with Imperator bloodlines from the Marceaux breeders.
"He thought the Imperator and Manso bloodlines would be a good cross," Mike said. "My granddaddy's ability to select good matings was uncanny, and all four of his sons were the same way."
According to Mike, the family continued with those bloodlines, and for the most part, line-bred the cattle they started with.
In tenth grade, Mike met the love of his life and future wife, Janet. The two started "going steady," and married in 1960. After the nuptials, Mike continued working on the ranch, and Janet began keeping books for the family business, Henry O. Partin and Sons, Inc., in 1961.
"He used to say he 'only cycled through the third grade,' but Mr. Henry was the smartest and most compassionate person I have ever met," Janet said. "I was still really young when I started working for him, and he was always very patient. I would make a mistake, and he would tell me, 'Janet, that's what erasers are for.' He was a great man, who raised a wonderful family and kept it intact for many years."
Henry passed away in 1971. Of course, Janet and Mike remained integral members of the family ranch. In 1986, the overarching company was divided into four parts.