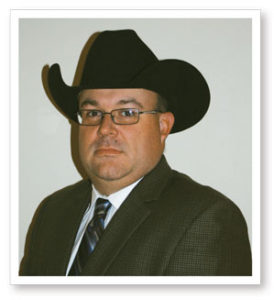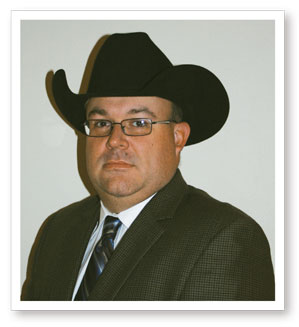 As I sit and think about all the things in the world that are going on, I am thankful that myself and all ABBA members have been entrusted to take care of one of GOD's creations "Brahman Cattle." As I have visited with many members and ranches of different breeds, we are all looking for some since of normalcy. I cannot predict if it will look the same as March 1, 2020 or if will it take on a new look, but what I can say is we are all in this together.
The American Brahman Breeders Association office and staff continue as I write this column to work from home and report to the office one day a week to get mail, print work, and try to keep up with request as they come in. I must commend the staff for working remotely and staying on top of the day to day work.
I am pleased to have a new Director of Communications and Youth Activities that joined us on April 15, 2020. We had an outstanding pool of 28 applicants for the position and proud to announce that we have hired Ms. Morgan Thomas. Morgan is no stranger to the beef cattle world and I think she will make a great influence in her new position.
As most of you have heard we have had to make some very big decisions when it came to sales, shows and now the All American. We have taken the guidance from local, state and national officials in making these tough calls over the last month. I am very optimistic that we will get to some sense of normalcy soon just keeping the faith, but also being realistic in the current climate. You will notice that the All American has been moved to Texarkana, Arkansas July 22-25, 2020. You will hear more about the upcoming All American in the future from email blast and social media.
I encourage each of you to keep the faith this soon will pass, as I am reminded everyday people in Agriculture are resilient people. Until next month stay safe and enjoy your time with your family. See you down the road!!
Joe Mask
---
Introducing The New ABBA Director Of Communication And Youth Activities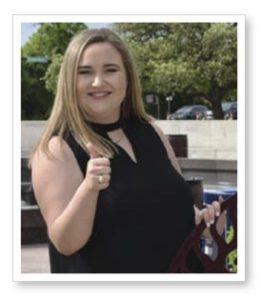 The American Brahman Breeders Association is pleased to announce the addition of Ms. Morgan Thomas as the Director of Communications and Youth Activities. Her time at present is coordinating the planning of the 2020 All American as well as being responsible for membership outreach, strategic planning, implementing and managing communications programs, and promotion of ABBA/AJBA programs and activities.
Morgan is originally from Raymondville, TX, where her family has raised and marketed purebred Charolais cattle since 1936. Morgan has a passion for the livestock industry and accredits much of who she is today from growing up in the show ring.
Morgan is a 2020 graduate of Texas A&M University, where she received her Bachelors in Agricultural Communications and Journalism. While at Texas A&M, Morgan was actively involved in a wide array of clubs and organizations, serving as Co-Manager of the Saddle and Sirloin Futurity Show and a Student Ambassador for the College of Agriculture and Life Sciences.
In addition, she was a member of the 2017 Reserve National Champion Wool Judging Team and 2019 Livestock Judging Team. This past fall, Morgan was named to the 2019 All American Livestock Judging Team in Louisville, KY. "I am excited to be joining the ABBA family and look forward to what the future brings," said Morgan. Morgan can be contacted at mthomas@brahman.org.