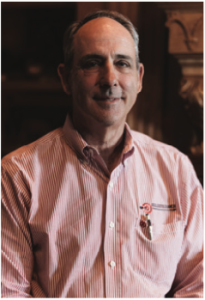 The months of May, June and July have been busy months for the Junior Associations around the American Brahman breed.
The Junior Brahman Associations in Arkansas, Florida, Louisiana, Mississippi and Texas each held their state association shows during these months.
The 2022 All American Show, the largest Junior Brahman Show held every year, finished off the Junior Association show season when it was held in Mercedes, Texas at the end of June and beginning of July.
I would personally like to thank all the Brahman breeders in the South Texas area for putting on a great All American and for providing support to the youth and future of the breed.
From the local ranchers and sponsors who had meals setup each day, to the hospitality rooms they had at the fairgrounds, and the special events and sponsor booths that provide positive activities for the youth, each of you really helped make this year's event truly amazing in every way.
As most of you know by now Morgan Thomas, the ABBA Communications and Youth Director, has decided to take her dream job working for the San Antonio Livestock show.
First, I want to congratulate Morgan on getting her dream job, most of us only get to dream about this, but you have done it. We all wish you the best in your new role. I would like to thank Morgan for her hard work and dedication during her time at the helm of the AJBA, as well as everything she has done for every breeder as part of the support system for the ABBA. Morgan has helped in every aspect of the office.
Special thanks go out to the entire youth committee for all the hard work they put in to produce this year's All American. And since Mercedes, Texas is Morgan's hometown, we know she worked especially hard to make sure this year's All American was one to remember. Just as a side note, I almost beat Morgan in showmanship, LOL.
At the All American we held an ABBA Board of Directors meeting where we had good attendance by both directors and members. I thank each of you for taking time out of your busy schedules to attend this meeting.
At the meeting we approved the location and date for the 2024 World Brahman Congress/100th Anniversary Celebration of the ABBA. This event is now scheduled for May 19 – 25 of May 2024 it will be held at the Hildebrand Complex in College Station/Bryan, Texas. We are looking forward to this great event. If you would like to help in any way with the planning of the WBC, please contact Michael Martin.
I look forward to seeing a large delegation of ABBA members in Paraguay for the 2022 World Brahman Congress.
Thank you,
Barry Smith.