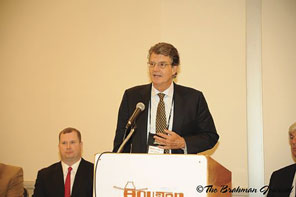 The ABBA 2021 International Friend of the Year Award will be presented to Peter Bohman of Monocongo Ranch in Ecuador. The award ceremony will take place during the ABBA Annual Membership Meeting Thursday, March 25 at 10 am. Due to the COVID-19 pandemic, this year's meeting will be held in conjunction with The International Open Breeding Cattle Show in Waco, Texas.
"Peter Bohman has been instrumental in getting a large number of cattle in Ecuador registered with the association," ABBA Executive Vice President Dr. Joe Mask said. "He's also been a huge proponent of using ABBA-sanctioned judges at regional shows."
Over the years, Peter has been integral in developing a fantastic bond between the ABBA and Brahman breeders in Ecuador. His devotion to the breed and confidence in the ABBA set the foundation for the two countries' good working relationship.
Peter has been a prominent member in Ecuador's cattle industry. He has served in many leadership positions, including being President of the national cattle association, Asociación de Ganaderos del Litoral y Galápagos (AGLYG).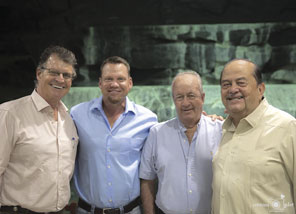 "Peter and his wonderful wife Eva have been big promoters of the American Brahman association," ABBA International Committee Chairman Carolyn Falgout said. "Whenever ABBA members go down to Ecuador, he rolls out the red carpet and is the best host you could ask for."
Under his presidency, Peter spearheaded the Tropical Brahman Congress in 2013. He also works diligently to make sure Ecuador's Annual Expoferia in Guayaquil/Duran is successful.
The American Brahman family is extremely appreciative for everything Peter Bohman has done to facilitate a positive relationship between the ABBA and Ecuador, and we send warm wishes and prayers of healing for his youngest daughter, who is currently battling pancreatic cancer.