The ABBA launched the QUEEN EPD index in 2019. This maternal index is a composite score that utilizes multiple EPDs in order to create an index that ranks animals on their likelihood to be and/or produce good replacement female(s).
Scrotal circumference, docility and calving ease are weighted heavily in this index since these traits are indicators of early puberty and manageability. Frame score, milk and back fat have no correlation to the index, meaning that selecting replacement heifers using this index will not increase the mature size of the herd or have an impact on milk production.
The QUEEN Index is designed to be a tool that allows breeders to analyze multiple traits for a specific breeding objective through a single value. The higher the number, the more likely the animal is to be and/or to produce profitable replacement females.
Below is a list of the top females for the QUEEN Index in the ABBA. All females on this list had to be born after 2006 and have a BW accuracy of more than 40%.
Thank you to the ABBA and Digital Beef for providing this data.
---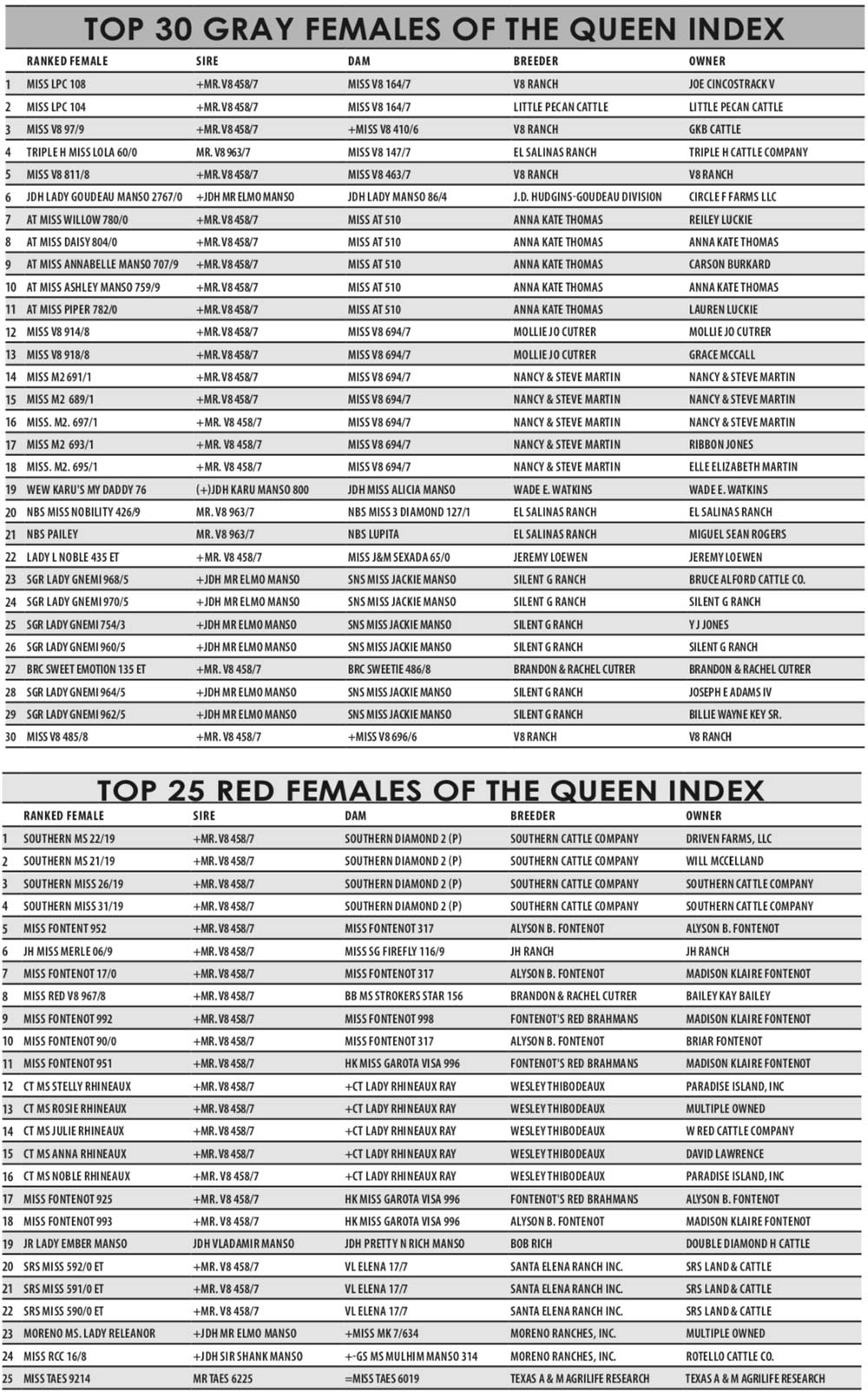 To present the data as accurately as possible, The Brahman Journal staff combined all ranches with multiple divisions/ABBA numbers on each list to the best of our ability. This is an unofficial ranking for the enjoyment of our readers from data provided to us from the ABBA and Digital Beef.