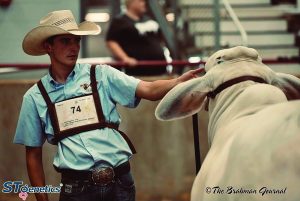 Hey y'all,
My name is Ty Hebert and I am your AJBA Vice President. I am from a small community called Cow Island in South Louisiana. It truly is such an honor and privilege to serve each and every one of you! The Brahman Association has impacted my life in ways that are unimaginable and I am forever grateful to all those who have helped me on this journey.
One piece of advice I have for new members is to GET YOURSELF INVOLVED!
The AJBA can only impact your life if you allow it to. Do the leadership contests, meet new people, go to camp. You have the choice in allowing this association to truly become your greatest asset so let it! I truly want you to know that you can always reach out to me if you have any questions or concerns about the AJBA. Our association is great and we have an even better breed to back that association up, which is why I am proud to raise Brahmans and you should be too!
Ty