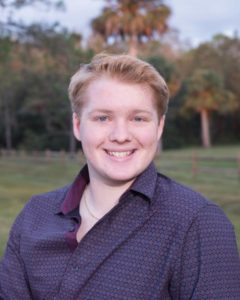 Happy Fall y'all! My name is Ryan Beany, and I am 18 years old and a junior at the University of Florida studying Animal Sciences. I have been able to call the Brahman Breed "home" for about 10 years now, and trust me, there's no place like home! Being able to be a member of the American Junior Brahman Association and Florida Junior Brahman Association has truly changed my life.
My first year at the All American was definitely not the start I was hoping for; I brought my first Red Brahman bull to show and was ready to compete in every competition possible. When it came time to Weights & Measures, he unfortunately hipped out causing me to not be able to show. But I didn't let that stop me from enjoying all the other events that year. Being able to watch the show and make new friends that first year helped to shape my Brahman experience and push me to do better in all that I do.
Since then, I have been able to make friends to last a lifetime, memories to cherish forever, a family I had no idea was possible, and a story spanning the South Eastern U.S.
This past Summer, I was elected to be the AJBA Vice President. I hope to become even more involved at shows and meetings and inspire others to do the best they can.
The agriculture and cattle industry have both influenced my life in unimaginable ways. After graduating in the Spring with my A.A. and High School Diploma, I transferred into the University of Florida's College of Agriculture and Life Sciences to pursue a major in Animal Science with an emphasis in Food Animal and a double minor in both leadership and Agriculture and Natural Resource Law.
Following my Bachelor's Degree, I will go into law school in order to specialize in Private Property and Water Rights in order to defend farmers' and ranchers' livelihoods. It is my life's purpose to better fight for our cattle and agriculture industries while also educating the leaders of tomorrow of the importance of such.
I frequently volunteer in classrooms across Florida teaching students of all ages about how important the cattle industry is and that a Brahman is not a camel. I hope everyone's Fall goes off without a hitch!
Ryan