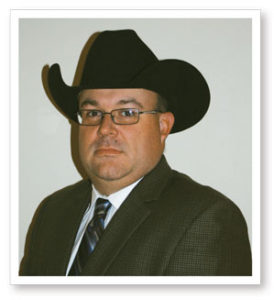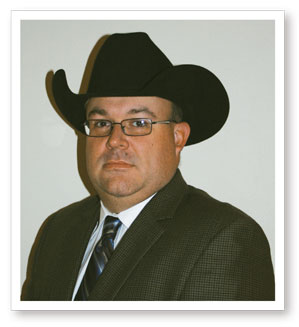 It is great to have things coming back to some sense of normalcy, as I write this article for The Brahman Journal, I look at the date and realize I have had the opportunity to serve as the Executive Vice President for six months. I can say it has been a true honor and I look forward to the next six months.
During late May and June I have had the pleasure of traveling to sales and meetings in Texas, Mississippi and South Carolina and attended the Florida Junior Brahman show. While at these events I have met some really great people that believe in the Brahman breed and are very passionate about what they do. I plan to attend more events as my calendar permits and as more events are being scheduled.
As I have written before we are really excited about the 2020 EAR and Bull Development Programs which is taking place at Texana Feeders in Floresville, Texas. I was able to work along side some great committee members, staff at Texana and Dr. Joe Paschal to weigh and evaluate the steers and bulls that are in the test. I am very pleased about the progress that these cattle have made on the test and look forward to the data that we are collecting to use to promote the Brahman breed to feeders, packers and commercial cattlemen.
July is always a big month for the Brahman Breed and our American Junior Brahman Association. We are looking forward to the upcoming 2020 All American that will be held in Texarkana, Arkansas. Visiting with Morgan it looks like we are going to break a record for the number of entries this year. We are planning for a great event and we are encouraging our members and their families to stay safe and plan to do their best with social distancing while at the event.
The ABBA Board of Directors will be meeting in July for the first time since the onset of COVID 19. There are some exciting things in the works from different committees and I look forward to reporting them as they come together.
One thing you will hear more about is a meeting with the ABBA leadership and academic professors from Texas A&M University and University of Florida. We will be discussing collaborations for meaningful research projects to help not only their institutions but also the Brahman breed.
Lastly, I know that many of our members and Brahman enthusiast have had issues with the brahman.org website. I would like to let you all know that a new site is in the works and we look forward to unveiling it in the near future. Please feel free to contact the ABBA office if you are in need of information while we are in this transition period.
"I can't change the direction of the wind, but I can adjust my sails to always reach my destination." ~ Jimmy Dean
See you down the road!
Joe Mask