Donna Ann Schneider was at her ranch home when she went to be with her Lord and Savior August 18, 2020, at the age of 64 years. She married her lifelong sweetheart and partner, O. W. Schneider, at Holy Ghost Lutheran Church in Fredericksburg, Texas on July 13, 1974. Their marriage was blessed with two sons, William and Wesley Schneider.
Donna was always known for her beautiful smile and upbeat sweet personality even throughout her courageous and challenging 30-year battle with diabetes.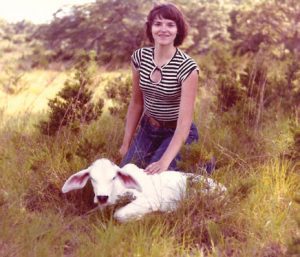 Donna loved and was devoted to her family, loved her Brahman cattle, horses and loved the annual family summer trips to Ruidoso, New Mexico. Unquestionably the family's Cherished Matriarch, Donna's sweet smile, unselfish love and guiding light will be dearly missed by all her family and friends, especially her beloved granddaughters Addison Reese and Sterling Grace.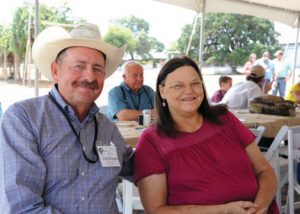 Donna, along with her husband O. W., founded Schneider Brahmans, LLC. in 1974, the same year they were married. Donna and O. W. founded Schneider Engineering, Ltd. in 1991 where, at the startup, she served as receptionist, secretary, accountant, etc. all the while raising a growing family and helping manage the ranch.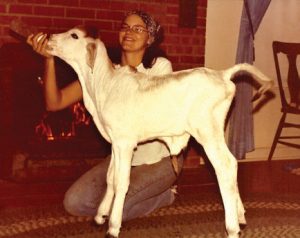 Since founding Schneider Brahmans in 1974, Donna and O. W. continuously raised Brahman cattle in the Beautiful Texas Hill Country northwest of San Antonio for 46 years. The Schneider family has been actively involved with the ABBA ever since, with O. W. and Wesley serving on the Board of Directors and supporting numerous events.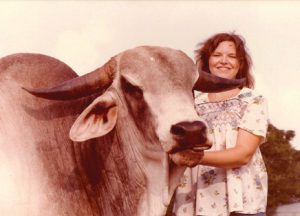 Donna was O. W.'s constant companion always accompanying him on many trips to ABBA functions, Brahman ranches and on cattle buying trips. She was always at O. W.'s side whether during cattle workings or going through the pastures checking cattle early in the morning which she dearly loved to do.
She had a very good eye for quality Brahman cattle and horses.
Donna was a founding member of the Hill Country Cattle Women's Association and a proud member of the Daughters of the Texas Republic. Donna was very proud of her German Heritage and being part of a 6th generation family to ranch in Gillespie Co. Donna was a true Texas Hill Country Ranch Lady
A celebration of Donna's life was held on Saturday, August 22, 2020 at the Schneider Family Ranch in Fredericksburg, Texas with Rev. Bobby Vitek of Holy Ghost Lutheran Church officiating. The service was attended by many family members, friends, and ABBA representatives. Donna was laid to rest on the ranch she dearly loved and felt truly at home at … just above the Pedernales river.
Memorial contributions may be made in her memory to the Hill Country Cattle Women's Association, Holy Ghost Lutheran Church, or to the charity of one's choice.
The Schneider family wishes to SINCERELY thank everyone for the outpouring of heartfelt support and condolences received from all across the Brahman Family.