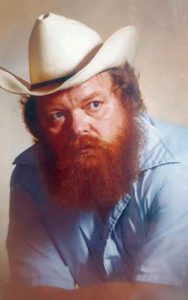 James Melvin "Jimmy" Clem, age 84, of Texarkana, Texas, passed peacefully from this life at his home on Saturday, July 22, 2017.
He was born December 13, 1932 in Redwater, Texas, and was a lifetime resident of Texarkana.
Jimmy was a man of many talents – a road builder, a rancher and an actor.
A graduate of the Texas Tech University, Clem built a successful road construction business that spanned several states.
According to an old Brahman Journal article, Jimmy said, "Road construction enabled me to get started in the second business of breeding Red Brahman cattle."
Jimmy started his herd in 1972 and rapidly developed a 900-acre ranch Northwest of Texarkana into a beef breeding establishment. He utilized top quality, imported Indu Brazil bulls in his herd and was known around the world for his first-class Bos indicus cattle.
Jimmy was a notable presence at six feet three inches and 300 pounds with a thick red beard. He started in movies as a hobby. "It was a chance to take a break from the day to day routine," Jimmy said.
He got his acting break through a movie producer friend from Texarkana, Charles Pierce. From there, it catapulted in to bigger parts with the most notable being "The Town that Dreaded Sundown."
In addition to all these things, Jimmy was a veteran of the United States Air Force, having served his country proudly in the Korean War.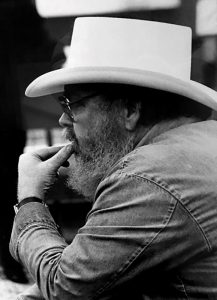 He was a member of the Screen Actors Guild, a lifetime member of the American Brahman Breeders Association and the National Cattleman's Association.
His biggest accomplishment in life was his family. He loved his family and enjoyed spending time with them. He was a devoted and proud father, grandfather and great grandfather. Jimmy lived life to the fullest and was a connoisseur of many of life's pleasures.
Jimmy was preceded in death by his parents, Eric Melvin Clem and Mary Florence Clem, his two wives, Mary Catherine "Kitty" Clem and Eddie Lou Slider Clem, two sisters, Mary Dell Clem Parker and Jerry Clem.
He is survived by his two sons and daughters-in-law: Burt and Jan Clem of Simms, Texas; Sam and Telka Clem of Texarkana, Texas; one sister: Cean Clem Bonner of Genoa, Arkansas; two stepdaughters: Kathy Constantine of Leary, Texas; Donna Welch of Dallas, Texas; one stepson: Bo Slider of Leary, Texas; one brother-in-law Mark Parker of the Wamba Community; numerous grandchildren, great grandchildren, nieces, nephews and a host of friends.
In lieu of flowers please make contributions to the Runnin' WJ Ranch, 4802 South Kings Hwy. Texarkana, Texas 75501 or to the American Cancer Society, 1301 S. Broadway Ave. Tyler, Texas 75701.