MARCH 5-6, 2020 • HOUSTON LIVESTOCK SHOW & RODEO • HOUSTON, TX •
JUDGE: PASQUALE SWANER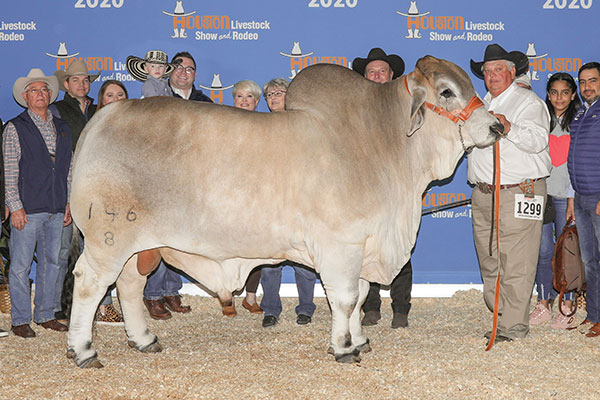 GRAND & SENIOR CHAMPION
MR. V8 146/8
SIRE: +MR. V8 458/7 • DAM: +MISS V8 805/6 BREEDER, OWNER & EXHIBITOR: V8 RANCH.
RESERVE GRAND & RESERVE SENIOR CHAMPION
JDH BENELLI DE MANSO 339/9
SIRE: (+)JDH WOODSON DE MANSO 206/7 • DAM: =JDH ADENDRA MANSO 143/8 BREEDER: JDH – HUDGINS DIV. OWNER: JDH – WILLIAM L. HUDGINS DIV., HUDGINS DIV. EXHIBITOR: J. D. HUDGINS, INC.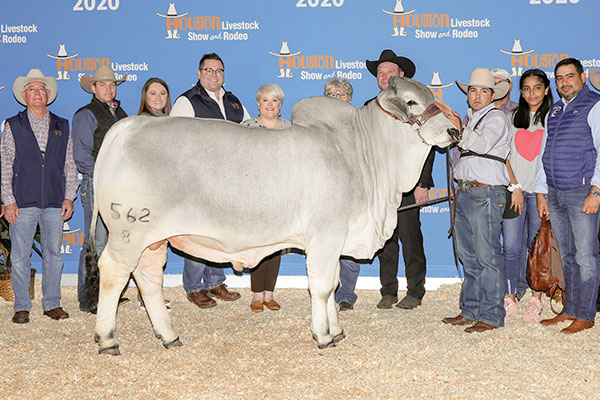 CALF CHAMPION
MR. V8 562/8
SIRE: MR. V8 933/7 • DAM: MISS V8 49/8 BREEDER AND OWNER: SLOAN WILLIAMS EXHIBITOR: V8 RANCH.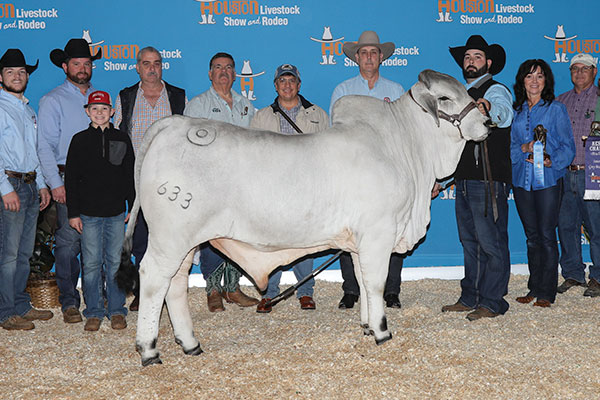 RESERVE CALF CHAMPION
MR BER LINCOLN 633
SIRE: *JBR MR 07/4 TE • DAM: +MISS BER PRINCESS 277 BREEDER AND OWNER: BULLS EYE RANCH EXHIBITOR: BARRY SMITH.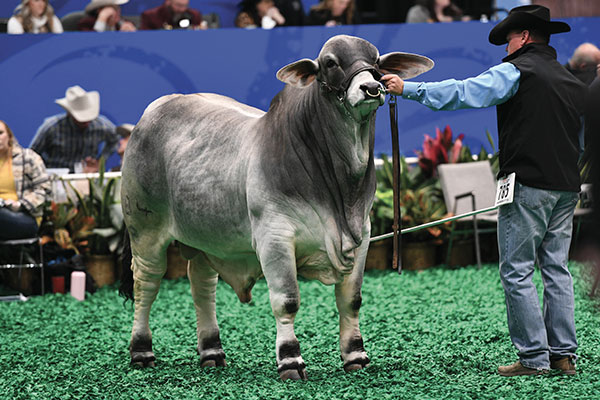 INTERMEDIATE CHAMPION
MR. H PRIDE OF MADDOX MANSO 684/8
SIRE: +MR H MADDOX MANSO 684 • DAM: +LADY H ADELYN MANSO 55/9 BREEDER AND OWNER: HERITAGE CATTLE COMPANY EXHIBITOR: JUDD CULLERS.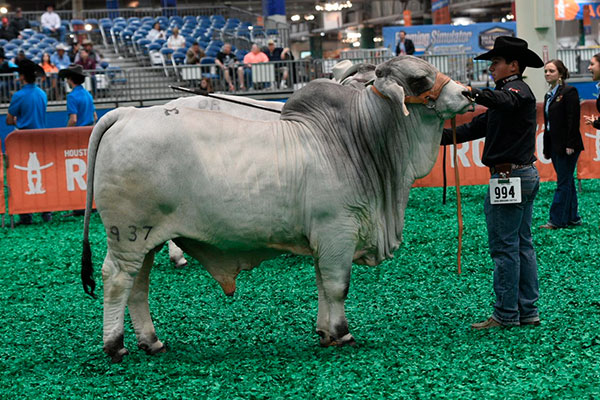 RESERVE INTERMEDIATE CHAMPION
MORENO MR. KASHMR 937
SIRE: JDH MR KABRAM MANSO 434/8 • DAM: MORENO MS. ANTONIA 270 OWNER, BREEDER, EXHIBITOR: MORENO RANCHES INC.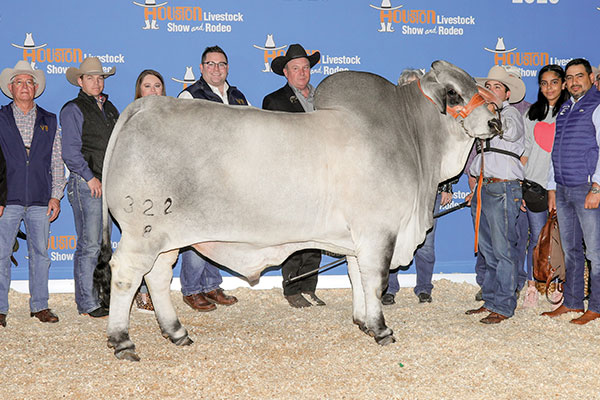 JUNIOR CHAMPION
MR. V8 322/8
SIRE: +MR. V8 380/6 • DAM: MISS V8 33/8 BREEDER, OWNER AND EXHIBITOR: V8 RANCH
RESERVE JUNIOR CHAMPION
JDH MR JACE MANSO 422/9
SIRE: JDH LAYTON DE MANSO 701/8 • DAM: $JDH LADY CAROL MANSO 275/7 BREEDER: JDH – HUDGINS DIV. OWNER: JDH – WILLIAM L. HUDGINS DIV., HUDGINS DIV. EXHIBITOR: J. D. HUDGINS, INC