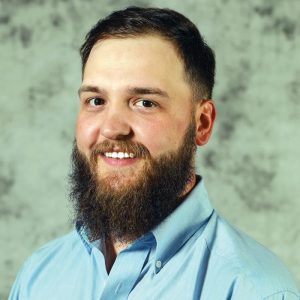 Hard to believe August is here already! It's been a fantastic summer, traveling to Florida, Texarkana, Calgary, Floresville, to name a few, all representing the greatest breed in the land. My attendance at the Beef Improvement Federation Symposium in Calgary was possibly the most impactful, meeting with industry, university, and USDA researchers, breed association representatives, supply chain managers, and more.
The presentations were informative, and I attended sessions touching on advancements in selection programs, management of inbreeding, heifer fertility under heat stress, and developments in the collection and reporting of ultrasound carcass data, just to name a few.
Creating ongoing partnerships and sharing knowledge with the members of these groups will be imperative to our breed improvement in the long run. I look forward to attending next year's symposium in Tennessee, with Dr. Troy Rowan hosting. I encourage all of you to consider attending as well.
At the end of this month, we'll be wrapping up our Bull Development Program at Texana Feeders in Floresville, Texas. The bulls received a dose of MultiMin as a part of the program in early July, and it will be interesting to see how that helps their BSEs as the program concludes. These bulls will be off ered for sale on October 22nd, online by Best Cattle Sales.
After seeing how the bulls are developing in person, I eagerly await to see how good they look in the catalog. At the conclusion of the program, we will be hosting another data collection day, where we'll be collecting a weight, hip height, ultrasound measurements, as well as scrotal circumference and BSE. We will also be hosting a few marketing days, where potential buyers can come to Texana and view the bulls before the sale and learn more about the program.
We will be hosting those dates the week before the sale, so please keep an eye on our official ABBA Facebook page for the offi cial dates. We will also be happy to host potential buyers by appointment. I could go on and on, but I'll stop there for now. As always, please reach out to me at ajknowles@brahman.org with any questions, comments, or concerns, or if you'd like to make an appointment to visit the bulls as we approach the sale. I hope to see you all down the road very soon!