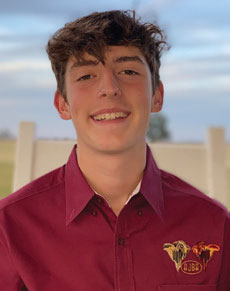 Hey Y'all, my name is Ty Hebert and I am the current Vice President of the American Junior Brahman Association. I am from a small community in Southwest Louisiana called Cow Island. Growing up in Louisiana has done everything for me including making me into the person I am today. The best attribute about Louisiana is how willing we are to be at one another's disposal. When tragedy strikes you can bet on the fact that an army of Cajuns will be there to assist you! It just so happens that tragedy did strike this year and I was able to see first-hand how not only Louisianians were willing to give but the entire Brahman Breed! I am so thankful to have grown up in a Breed who has also made me into the person that I am! So, from the bottom of my heart thank you and I hope you all have a Happy Halloween!!
Ty Hebert, AJBA Vice President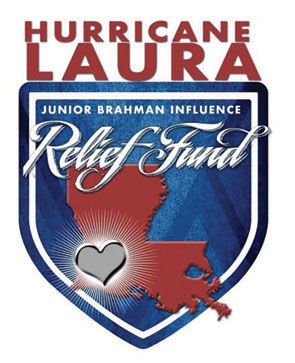 Thank you to everyone who donated items to the Hurricane Laura Junior Brahman influenced Relief Fund- The sales were hosted at best Cattle Sales over the last four days and it was a HUGE success. Thank you to everyone who participated in this wonderful Sale!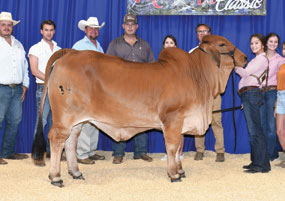 RETRACTION
In the september 2020 edition the wrong photo was used for the Grand Champion Red Female.
2020 BLUEBONNET KICK-OFF GRAND CHAMPION RED FEMALE
MISS WCC 346/9
Sire: MR WCC MAXIMUS ROJO 82/4
Owner: KADIE B FONTENOT