Para leer en Español haz clic aquí!
These numbers were supplied by the American Brahman Breeders Association. The data on this page is about dams that are classified as red by the ABBA with the most progeny registered through August 2020.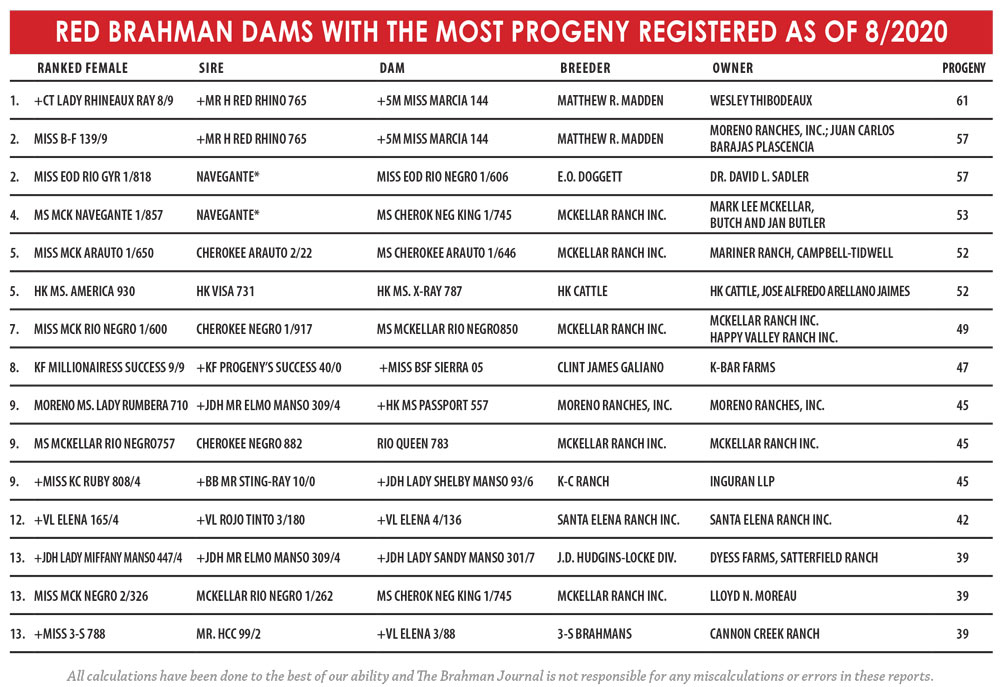 ---
Estos números fueron suministrados por la Asociación Americana de Criadores Brahman (ABBA). Los datos en esta página son sobre madres clasificadas como rojas por la ABBA con la mayor cantidad de descendencia registrada hasta agosto de 2020.