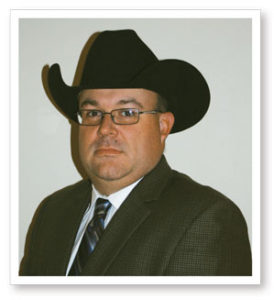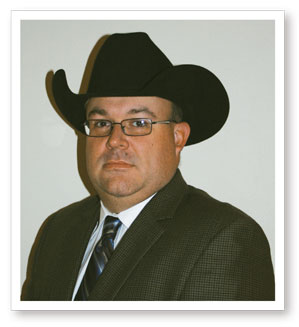 Howdy!! The summer has gone by fast, and we are still dealing with issues from the COVID 19 pandemic. As I have said many times before, Brahman people are resilient people and we will get through these tough times.
We have just returned from an outstanding 2020 All American Junior National show in Texarkana, Arkansas. What an event! I have to first thank my co-worker, Ms. Morgan Thomas, for her outstanding leadership of the event. We must also thank the great individuals from the Arkansas Governor's office and the Secretary of Agriculture for their help and dedication to make sure this show was a reality. Our main goal was to have a show that kept our exhibitors and their families safe, and I believe we did just that. I would also like to thank the ABBA Board of Directors, AJBA Board of Directors, ABBA Youth Activities Committee, and all those that made the show a success for the many outstanding exhibitors. Lastly, I want to give a BIG shout out to our many sponsors, without our sponsors there is no way this show could continue.
I want to highlight the growth of the All American National Junior Brahman Show over the past four years. The future of the ABBA looks bright, we now have to work to maintain our junior members as active ABBA members.
During the All American we conducted the Better Beef Contest in a new format, and that was that the cattle were scanned after their class was shown. I am proud to announce that we had a little over 30% of the eligible (10-16 months of age) participated in the Better Beef Contest this year. We will continue to educate our junior exhibitors on the importance of the contest with hopes to have over 50% scanned in 2021.
Talking with Morgan, it is her hope that the new website will launch late August to early September. This has been a very big undertaking, but we are excited to launch the new site to our membership and the world. I want to thank Brooke Prather and the Communication committee along with Morgan for their outstanding dedication on work on the new site.
As most of you know, we have had many ABBA Open shows cancelled due to COVID 19. We are staying in contact with all our shows and will let you know if one is cancelled or postponed to another time. There have been many questions about the 2020 National Show. As of last week, I visited with the show management, and it is still a go. The 2020 ABBA National Show will be held November 4-7 at the Louisiana State Fairgrounds in Shreveport, Louisiana during the State Fair of Louisiana.
As I close this edition of "from the desk", I want to mention what a pleasure it was to participate in the Texas A&M University Beef Cattle Short Course Virtual Veterinarian Continuing Education Program the first Sunday in August. The entire afternoon of the program was dedicated to Bos Indicus cattle and it was an honor to be the moderator.
"All Progress Takes Place Outside the Comfort Zone." Michal John Bobak
See you Down the Road!!
Joe Mask