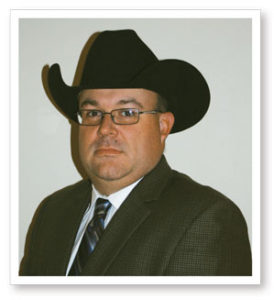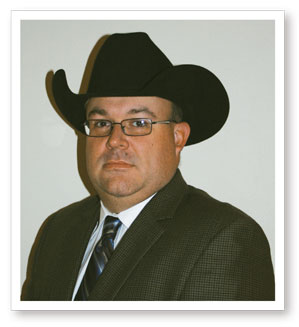 As I write this edition of "From the Desk of the EVP," I reflect on what a year 2021 has been. It is a year that brought forth a lot of challenges, but it was also a time of growth and progress for the American Brahman Breeders Association. The success and prosperity of this great breed of cattle and this great association is thanks in part to the dedication and hard work put forth by each of you. Regardless of how long you have been involved with the ABBA, each of you play an integral role in ensuring the constant progression of what we do and for that I am thankful.
We have just returned from the 2021 National Brahman Show in Rosenberg and what a great event that was! A big thank you to Reggie Rodriguez and his team for their hard work and planning that went into making it such a success. We had some very productive and positive committee meetings on November 2nd and I am excited for what is to come for the ABBA.
I would like to shed some light on some of the great work our committees are working on. The Constitution Committee has put forth a lot of hard work in proofing and analyzing our constitution to help better it for generations to come. That being said, you will be receiving a ballot with 24 Constitutional Amendments for action to be taken by the general membership. Thank you to those dedicated members of the constitution committee for your hard work to getting us to this point.
Our Marketing Committee is hard at work with planning for the 2022 ABBA National F1 Female Sale that will take place February 26, 2022 at the Columbus Livestock Commission in Columbus, TX. This sale is being hosted and managed by the American Brahman Breeders Association and invite each of you to take part in this great event. Information in regards to consignments and sponsorship opportunities can be found at brahman.org or by calling the office at 979-485-5528.
I would also like to thank the International Committee for their continued work in planning for the 2024 World Brahman Congress to be held in the United States. With 2024 being the centennial year for the American Brahman Breeders Association, I am certain that this will be a historic event that you will not want to miss out on. We will release more information as it becomes available. I would also like to remind our International Members that the 2022 International Brahman Show will be back in Houston, TX next year March 1-5, 2022. We look forward to seeing everyone back on the green shavings and wish you all safe travels!
We will be hosting our Winter ABBA Board of Director and Committee meetings January 16-17, 2022 held in conjunction with the Fort Worth Stock Show and look forward to seeing each of you there as well. More information regarding the meetings will be available at brahman.org.
As I close this correspondence, I would like to take the opportunity to wish each of you a safe and enjoyable holiday season. May it be filled with family, memories, and Brahman cattle! The ABBA Office will close on Thursday, December 23, 2021 and will re-open on January 3, 2022. From all of us at the ABBA Office, we wish you a Merry Christmas and a Prosperous New Year!
See you Down the Road!!
Joe Mask