The historic Brahman Selecto MX Sale closed out September 26 on the Best Cattle Sales Online platform hosted by The Brahman Journal. The sale featured 17 elite lots from some of Mexico's top Brahman breeders.
This was a unique sale with online buyers participating across the Americas. The Best Cattle Sale platform allowed buyers to see all the bids in both Pesos (MXN) and US dollars (USD). The exchange rate was $1 USD equaling $22.50 MXN.
The sale averaged $8,642 USD ($182,353 MXN) with buyers in Mexico, the United States and Nicaragua.
The group of 'Brahman Selecto MX' consigners were incredibly happy with the result of their first online sale.
"We are proud to be the first Mexican Brahman breeders to have this kind of event. It has been a significant challenge for us since most of the Mexican market is not used to online sales, but thanks to the joint efforts of all the consignees, we have made the first 'Brahman Selecto MX' sale a success. We would like to thank Victoria Lambert and her entire team at The Brahman Journal and Best Cattle Sales for all the work they have done."
Consignors included Ganadería Santa Fe, Rancho El Aguacatillo / La Victoria, Rancho El Dorado, Ganadería Rosa del Alba, Los Naranjos, Rancho Chapopote, Rancho K30, Rancho El Aguacatillo and Rancho el Coposo.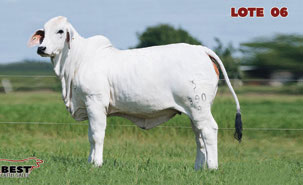 The high selling lot was Lot 6, RC MAYA ESPAÑA 390/9 TE, an elegant gray heifer consigned by Rancho Chapopote. Lot 6 was a full sibling to the 2018 Mexican National Grand Champion Maya 916 and sold for $16,000 USD ($360,000.00 MXN) to Juan Francisco Flores.
The second-high selling lot was lot 7, RC MAYA BRENDA 290 TE, another fancy gray heifer from Rancho Chapopote. The daughter of Vanguard bull (+)JDH WOODSON DE MANSO 206/7 sold to Hector Aguilar for $13,556 USD ($305,000 MXN).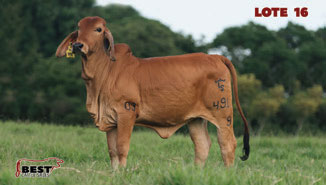 The high selling red female was Lot 16, a +JDH MR ELMO MANSO 309/4 daughter consigned by El Dorado Brahman and purchased for $11,111 USD ($250,000 MXN) by Razorback Farm.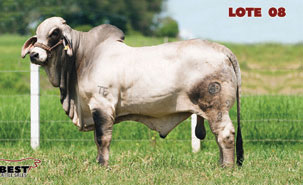 The high selling bull lot was Lot 8, MNG AGUACATILLO 459/8 TE, consigned by Rancho el Aguacatillo. The JDH JAXON DE MANSO 889/6 son was purchased for $6,444 USD ($145,000 MXN) and sold to Reynaldo Martínez Ramon.