Since the ABBA National Show will be held in November, we felt it was a good time to honor the "Queens" of the ABBA National Show!
We examined all the National Grand Champions from 1946 to 2019. The data was sorted into several categories – by females that had been awarded the National Grand Champion title more than once, by females that won a National Grand Champion title and produced at least one National Grand Champion, and females that had produced multiple National Grand Champions.
Below is summary of the information we processed.
FEMALES WITH MULTIPLE NATIONAL GRAND CHAMPIONSHIP TITLES
NATIONAL GRAND CHAMPION FEMALES WHO PRODUCED A NATIONAL GRAND CHAMPION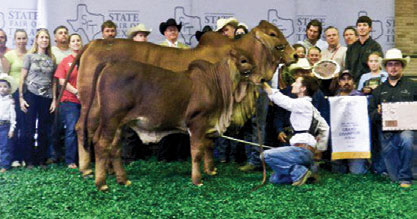 +CT LADY RHINEAUX RAY 8/9 is the ONLY female to make all three of four "National Queens" lists. She was two time National Grand Champion Female. she produced two National Grand Champions and she is one of only two females that was a National Grand Champion and had National Grand Champion progeny.