The Register of Renown program was designed to recognize elite sires and dams of winners at ABBA-approved Brahman shows. To enter the Register of Renown, a cow must gain a minimum of 75 points earned by two (2) or more of her produce, with at least one (1) point for each of two (2) produce in individual competition. Register of Renown inductions are announced during the annual Membership Meeting held at the Houston Livestock Show and Rodeo.
The list below contains the Brahman breeders who have bred the most females with the Register of Renown distinction. We have divided the list into all Brahman cattle, gray Brahman cattle and red Brahman cattle. Also, included below is a listing of exemplary dams that have produced four or more Register of Renown females.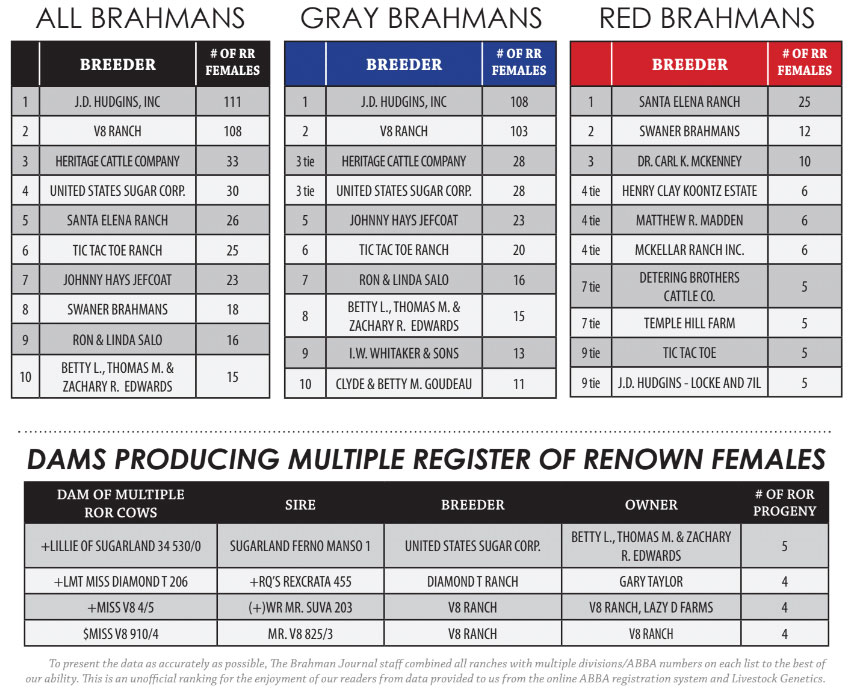 Please note: Vanguard females are included in these calculations as to reach Vanguard status a female must be both Register of Renown and Maternal Merit.