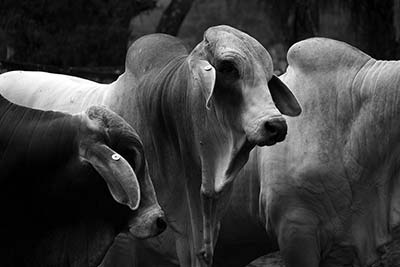 Kempfer Cattle Company held their 17th Annual Multi-Breed Bull Sale November 5, 2020 in Deer Park, Florida. The sale featured Brahman, Angus, Hereford and F1 bulls (Shorthorn x Brahman and Angus x Brahman).
The registered Brahman bulls were in high demand, averaging $7,587. KCC 712 of 106-306 (ABBA# 999476) was the high selling bull and sold for $13,250. He is a low birth weight December 2018 bull that ranked in the top 2% of the breed for Birth Weight EPD.
KCC 707 of 548-567 (ABBA# 998270) was the second high-selling lot and brought $12,750.
C.V. Ledbetter & Son was a guest consignor.
The day before the sale, the Kempfer crew hosted a ranch tour and supper. "We strive to bring in the best genetics that will produce outstanding o spring for our sales," George Kempfer said.
Kempfer Cattle is a family operation that focuses on producing sound, functional Brahman, Angus and commercial cattle that will help their customers succeed. For more information about Kempfer Cattle, visit their website at kempfercattleco.com.