Top Champion Producing Red & Gray Dams
Top Champion Producing Gray Sires & Top 15 Champions Exhibitors
The Last Board of Directors Meeting was handled in Overton, Texas on May 6, 2017. Read here the Summaries of the Meeting.
"Buscamos apoyar proyectos prácticos que puedan ser realizados por menos de $10,000 dolares; eso hará una notable diferencia en la raza"...
"Low-stress cattle handling is not establishing 'kumbayah' with the cow, It has everything to do with getting them to understand what I'm asking." Read More here...
"We are looking to support practical research projects that can be done for under $10,000 that will make a marked difference on the breed"...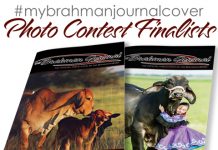 The #mybrahmanjournalcover Facebook Photo Contest received 278 entries from around the world! A huge thank you to everyone who participated, and congratulations to the winners!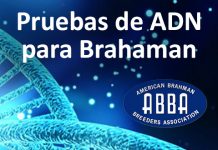 The American Brahman Breeders Association (ABBA) has updated their DNA-testing procedures and now offers multiple user-friendly ways to initiate the bovine parent verification process.